I put my mom's Christmas present aside once again. This time to make an afghan for Carrie to give as a gift at a baby shower. Carrie went through my stash and picked the colors. They ended up being pastels....white, mint, blue, lavender, yellow and pink, repeated, ending in white. I did the
Easy Ripple Afghan
on SusanB's website. (didn't get a picture which is sad since it was very pretty) I had 3 of the 6 planned repeats done and a night to get it finished. Instead of continuing on, I turned it 90 degrees and made the ripples go vertically instead of horizontally. Worked perfectly as a small crib blanket.
Then it was back to my mom's afghan. I'd given myself a deadline of this last weekend since she'd be out to our house visiting. It didn't get done, but it was SO close. So the next self imposed deadline was Monday when I'd be visiting her house. I had to stop working on Sunday because my fingers hurt from weaving in so many ends. Needless to say, didn't finish. I spent most of yesterday on it much to the detriment of everything else around me. Finally at 6:30pm I did the last reverse single crochet stitch around the edge. Wooohooo!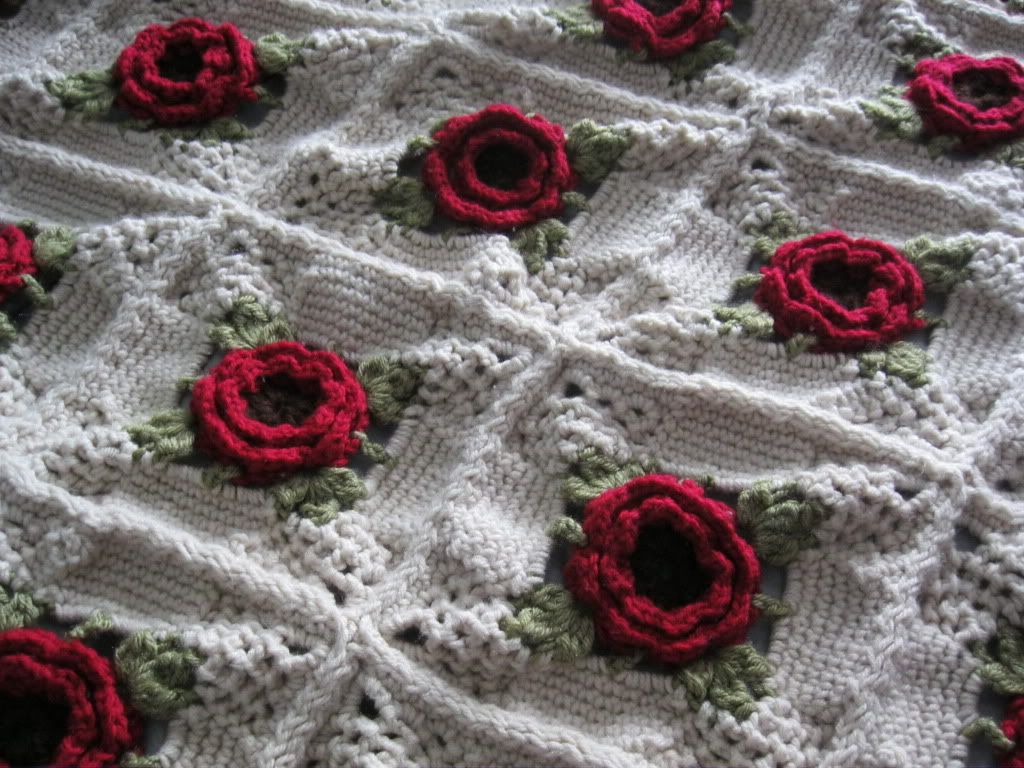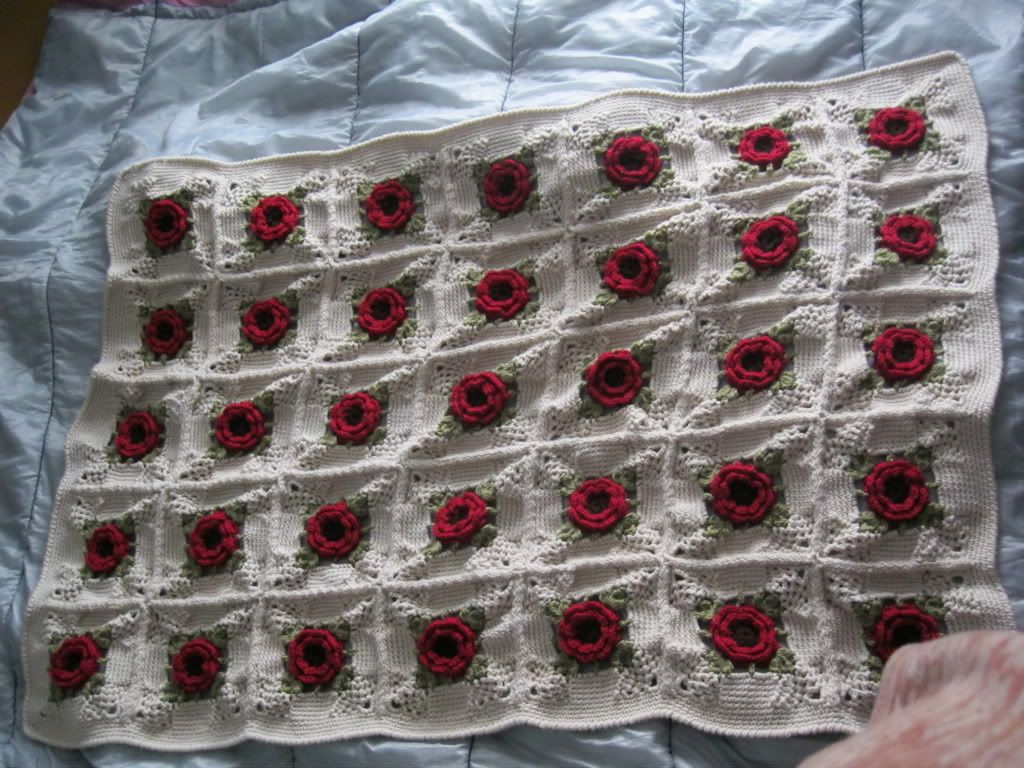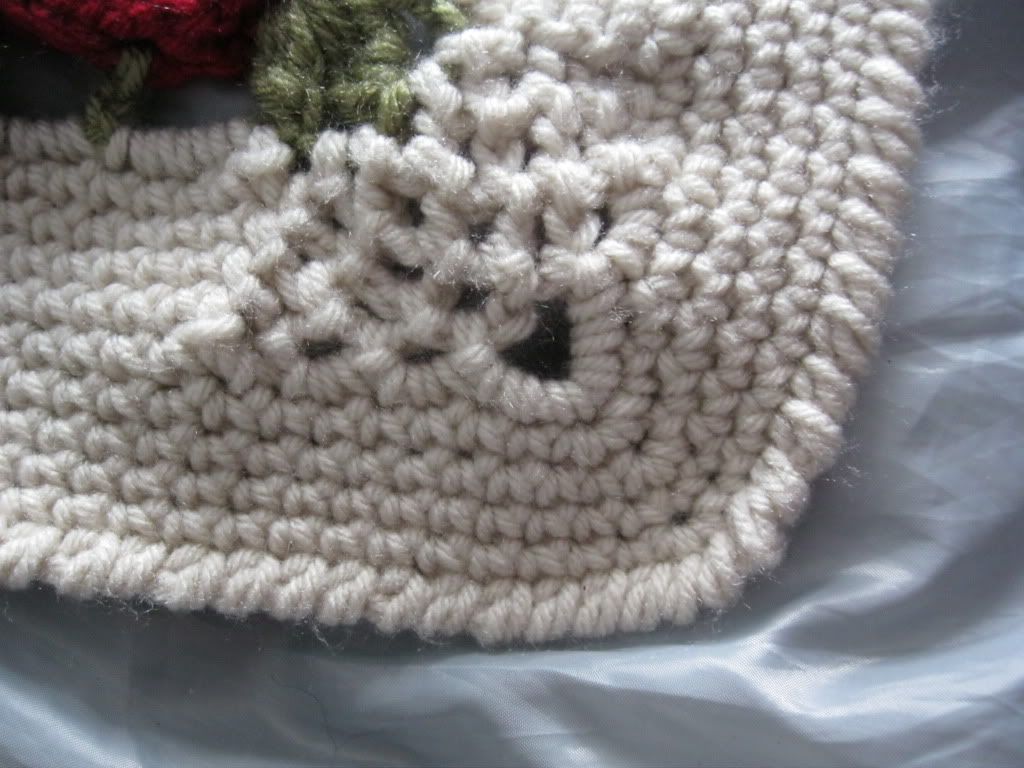 While I love the blanket, I am SOOOOOO glad to be done with it. I'm not a fan of lots of sewing and tons of ends to weave in. I am now free to move onto another project. I should be finishing Sean's spidey afghan since I'm so close to finishing it. But it's not imperative.
What will the next project be?