Friday night I got work putting the first ruffle on the Ruffles all Around afghan. It's a lot of stitches as it's 6 rounds wide. I was going like gangbusters and would've kept going but it was 4am and I had to pour beer for a 9pm Syracuse basketball game that night. If it wasn't for the beer pouring I may have stayed up all night.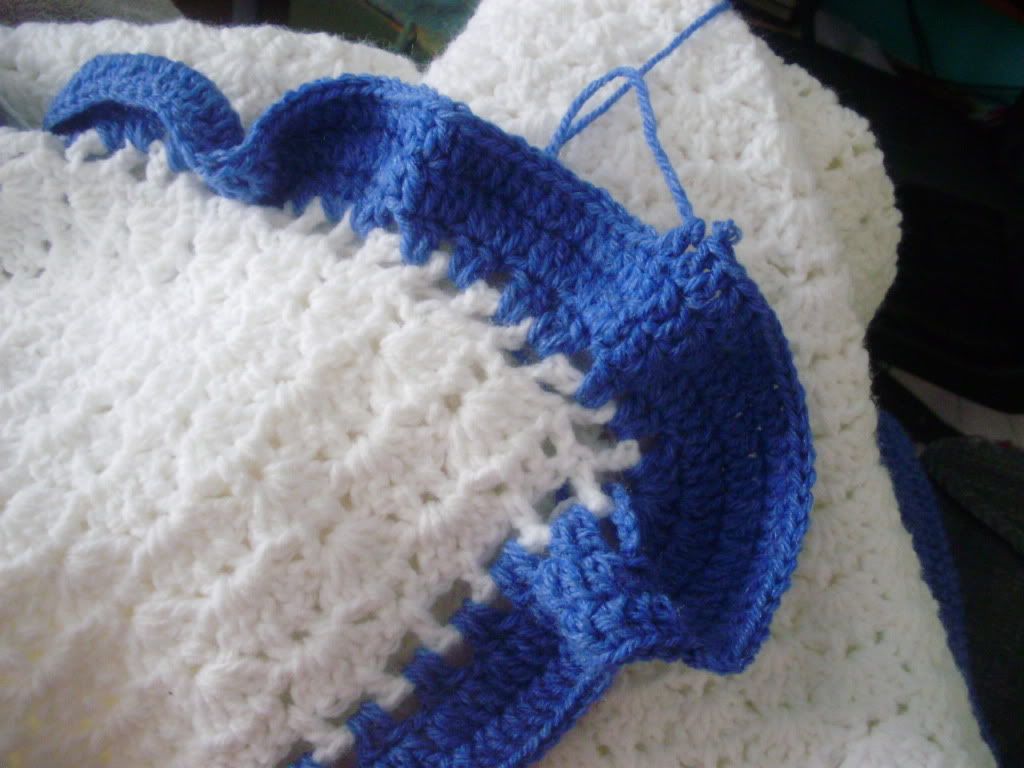 I went with Caron's Pounder in Denim. It's a heathered blue and at first I wasn't sure if I'd like the "faded" look of it. It's growing on me. I just hope I end up pleased with it. It stinks to put so many hours into something to feel so so about it. I'm hoping to work on it when I get off here for a bit.
And in all my loserness. I keep thinking of starting even more projects. This time it's a shawl. Liz wanted me to make her a poncho. I'd rather make something that's a bit "fancier". I thought about making her a shrug but there are some really pretty shawls out there. Besides it's less fitting so not as fussy and I'm not sure I'm ready for sleeves yet. So far I've held off on it but I'm not sure how long I can last before I give in.