I'm suppose to be starting an afghan for my cousin's wedding. She lives in Tennessee so I won't be going (it's a month before Pat's wedding so we can't swing it $$). I decided I could crochet her an afghan and send it with my parents though. So I started looking through
my baby afghan book
and then I moved onto
Ravelry
to see pictures of what people had done with the patterns in the book. I pretty much know which one I'm going to attempt for her. It's one of the ones I wanted to do for Esther and Tim's shower gift.
BUT I just had to keep looking. I saw a really neat variation of the afghan that's on the cover.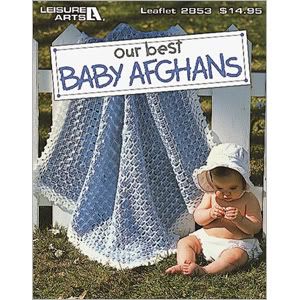 The main color is white instead of blue and they used a variegated rainbow for the white accents. So I ran to my stash and pulled out a Caron one pound skein of white and the rainbow colorway of Jo-Ann Sensations Rainbow Classic. Another yarn that I wanted to love but just couldn't. The person who did the neat variation of the blanket said she used a K hook. The book says to use an I hook. I decided to try the K, got a few rows into it and didn't care for it so switched to my H. Here's how it's going so far...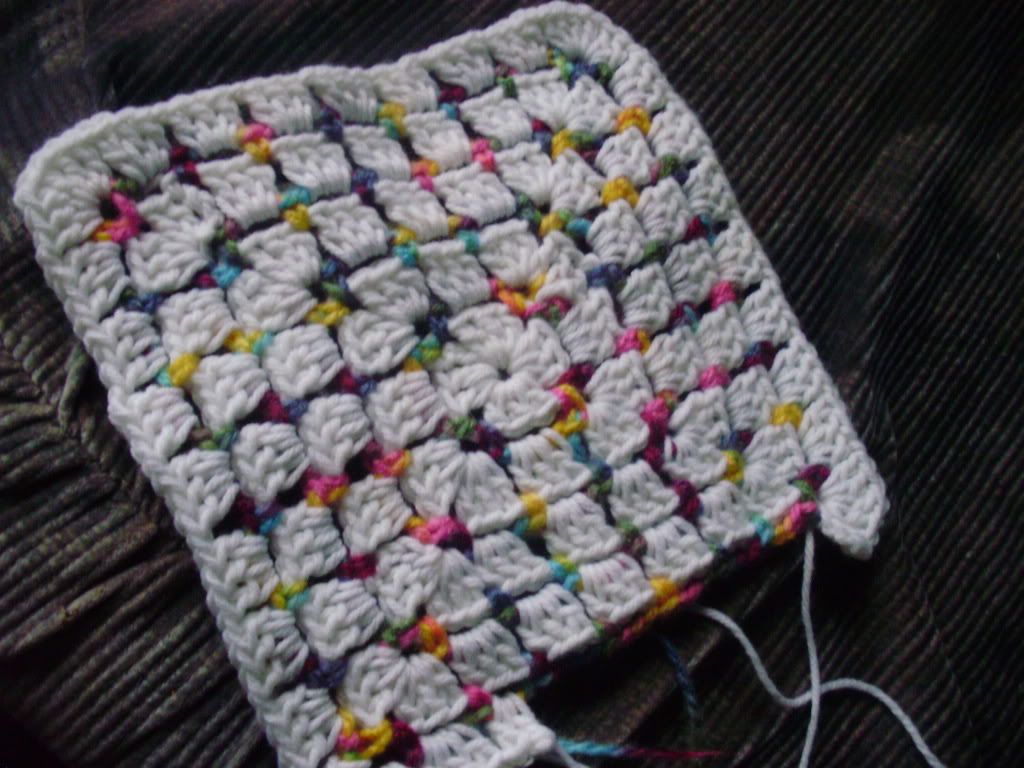 I'm figuring I'll make the body as big as either color of yarn will allow me. And of course I'll also have to get going on the wedding gift too....soon.