Most of the things I've got going on are quick and easy projects so they're working up quickly. I worked on the copycat afghan in the morning and did 5 more repeats for a total of 10.
In the evening I finished up the body of the
surf and turf afghan
. It's now been put into my WIP (works in progress) basket until I decide which border to use. I think I'm going to have to have a major border making session to get rid of all the projects waiting.
After the little ones went to bed I got out my baby afghan book and started working on Christine's wedding present.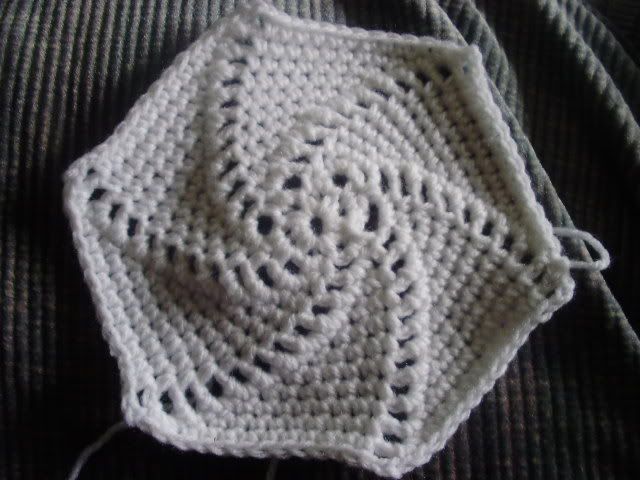 The pattern calls for 52 hexagons but I think I'm going to make it bigger so need to do a few more. Just need to figure out exactly how many. Guess I have some time to figure that out since I only have 4 motifs done so far. lol I need this done before my parents leave for Tennessee the weekend of Oct 9th.