I'm not loving the shawl and am thinking of changing patterns. So until I HAVE to do it, it's in hibernation. On Friday I decided to get Tim and Esther's shower gift started. I started making pinwheel motifs to piece together....no quite right. Then I started a popcorn and cable afghan from my baby afghan book...first row of the pattern and I didn't like that either. So then I moved onto a lacy ripple and it's just right! I've gone through one Caron one pounder in off white and have started the second. I figure I'm a little less then half way through. I'll decide on the actual length of it as I work it.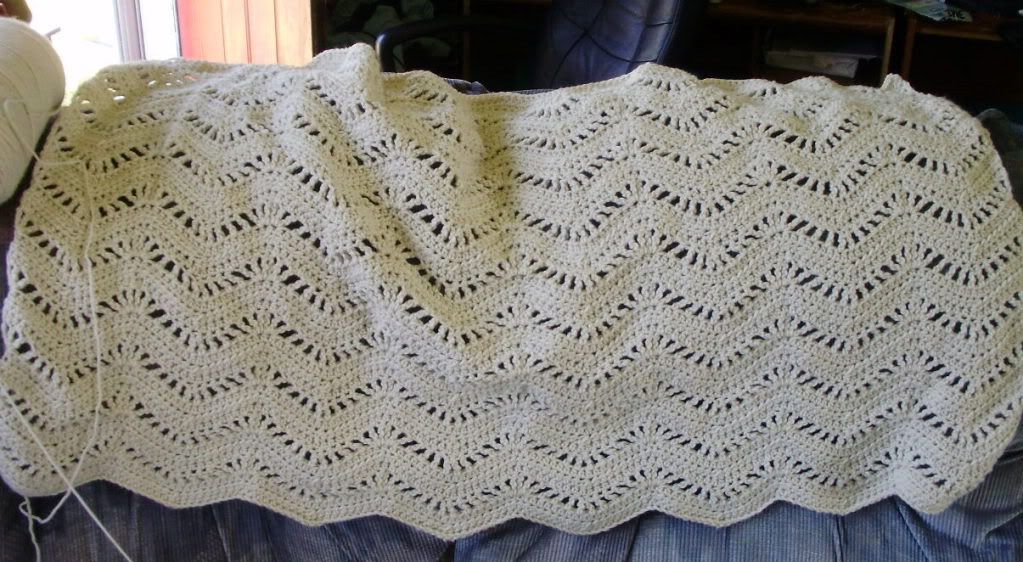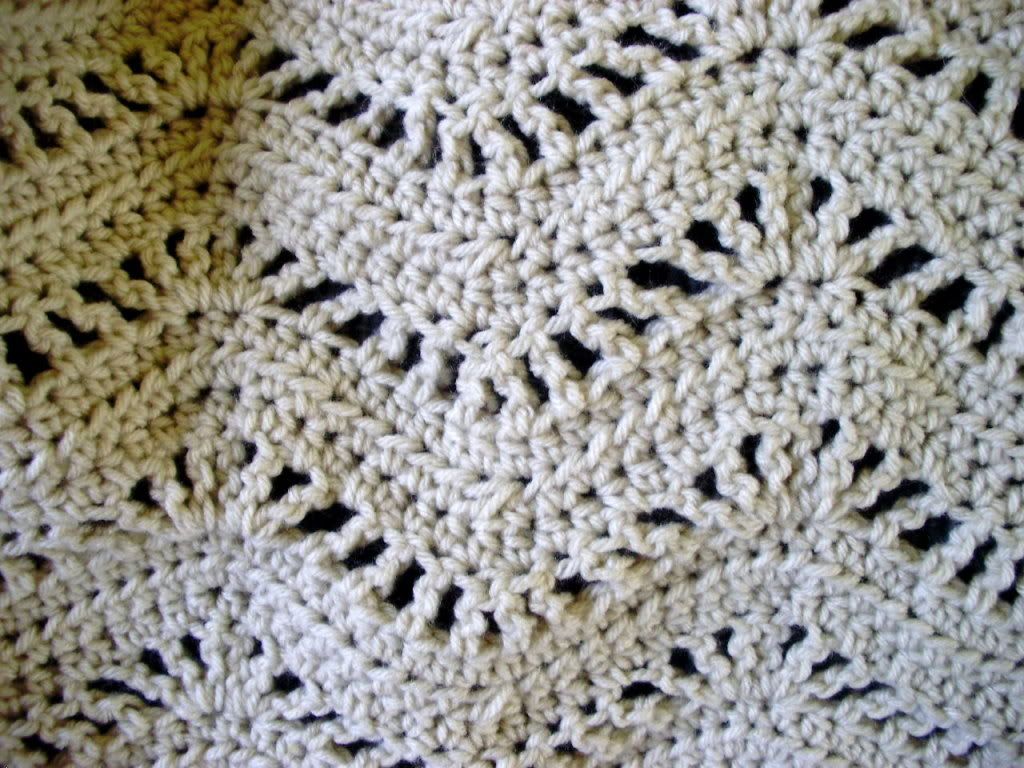 I hit A.C. Moore yesterday. They had both Caron's
Spa
and
Country
on sale....2 for $3 (regularly $4.99 ea). When figuring out what presents I had to make I forgot...I have a baby shower the day after Drew's wedding!!!! So I've decided to attempt for my first
round ripple afghan
for this gift. Danielle and Sean were angels while I was deciding what colors I wanted. I picked out 2 skeins of each color. What I didn't realize until I was at the register...the store ahd mixed up the Country and Spa into one display! So some of the colors I picked were Spa...a bamboo yarn. Others were Country...a merino wool blend. UGH! It won't work if I only pick one fiber. Am I going to be in trouble? Will they be messed up once it's washed? To be on the safe side I also bought 2 big balls of
Bernat baby sport
in the funny prints colorway since the baby is a boy. That way if I start running out of time or I don't like how the round ripple is working up...I can quickly do a simple afghan in this.
Oh yeah, I also bought a Caron one pounder in white with my 40% off coupon. I'll use it for Allison's shawl.